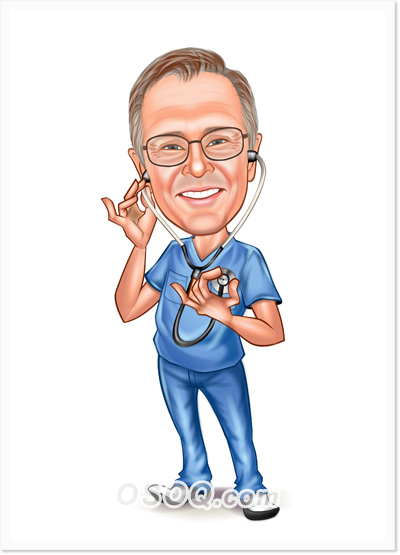 "
Medical Caricature

This is about Medical Caricature designs. The drawing templates contain: doctor, clinical director, dentist, surgeon, physician, pediatrician, home health aide, nursing aide, nursing supervisor, nurse, surgeon, orthopedist, consulting room and more designs... For your custom caricature face, our artist will draw it from your photo.


View Newest Designs »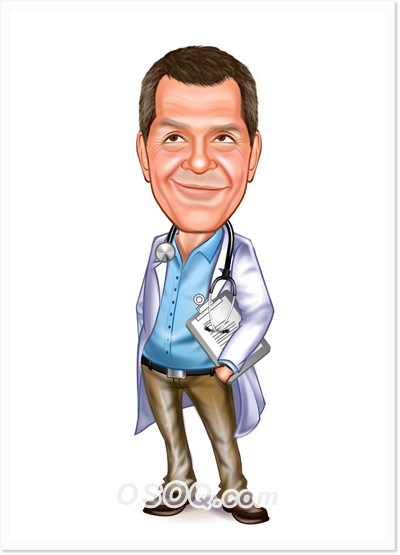 Doctor CaricatureWearing a doctor's white coat and a stethoscope on neck.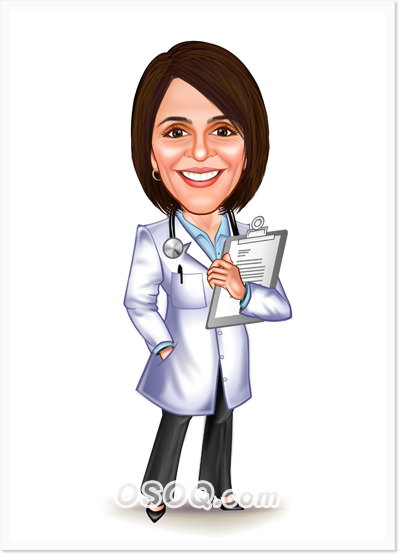 Female DoctorWearing a white coat with a medical record book in hand.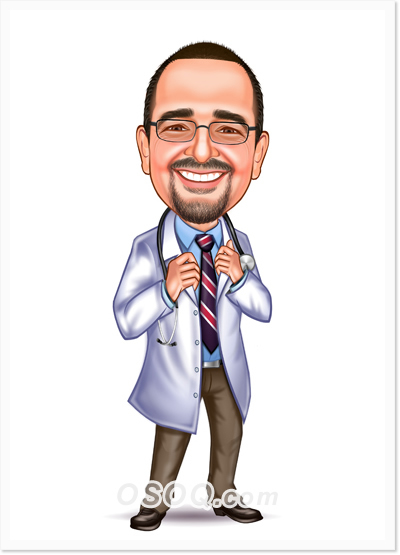 Surgeon CaricatureStanding, smiling, hanging a stethoscope around his neck.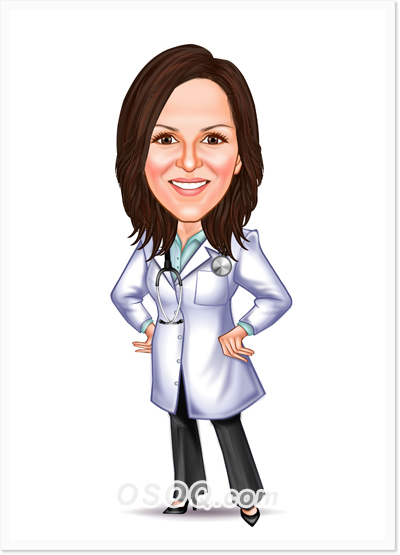 Physician CaricatureStanding, smiling, hands around her waist.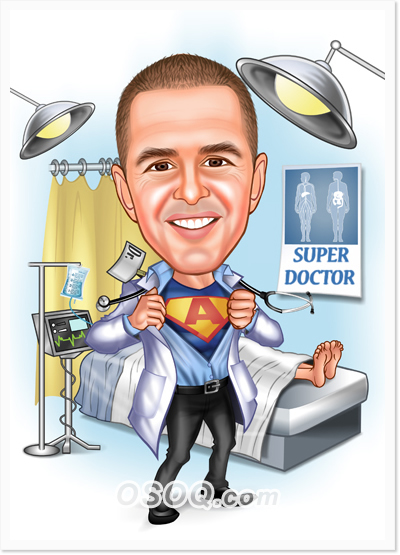 InternistIn the ward, standing and wearing Superman clothes.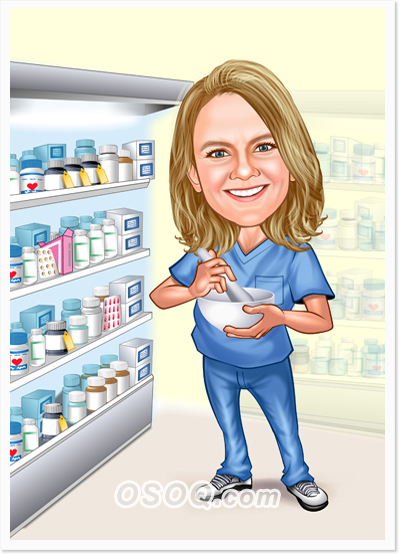 Pharmacist CaricatureIn the pharmacy, holding the pharmaceutical can in hands.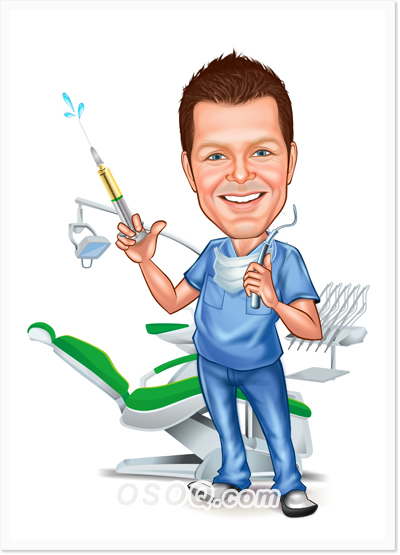 Dentist CaricatureIn dentist's office, having dental surgery tools in hands.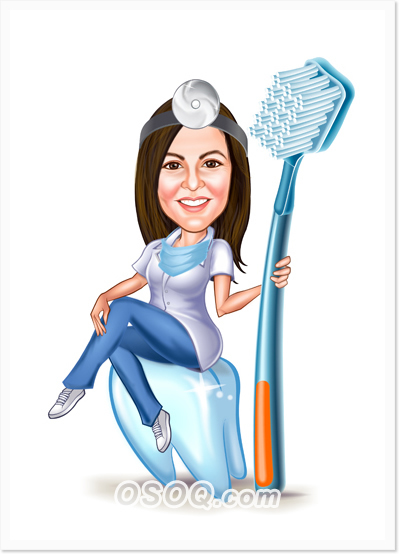 Female DentistSitting on a giant tooth model next to a large toothbrush.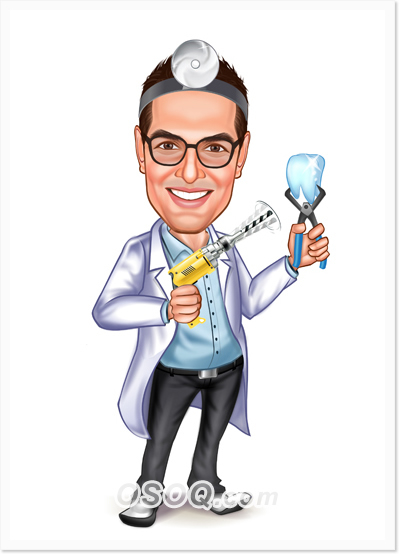 Surgeon DentistHold a tooth model with a clamp and a drill in other hand.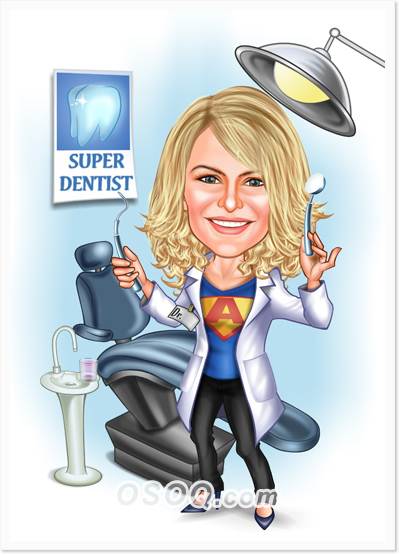 Dental ClinicDental operating room with dental surgical tools in hands.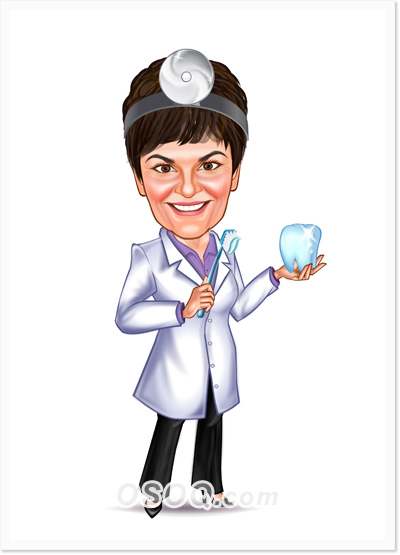 Medical Tooth Care DentistOne hand with a toothbrush, one hand with a tooth model.
Dental CaricatureOne hand with a fork, one hand with a dental model.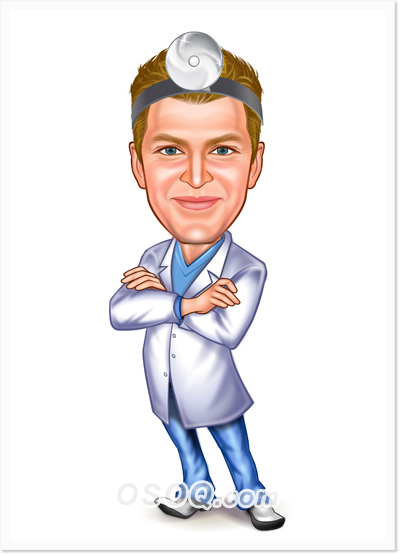 Eye DoctorWearing a white coat, hands on his chest.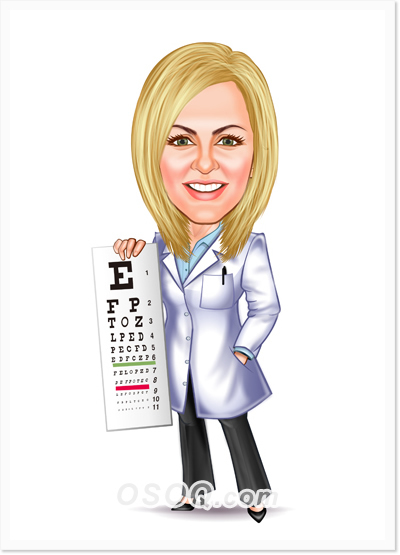 Oculist CaricatureWearing a doctor's uniform, holding a vision chart.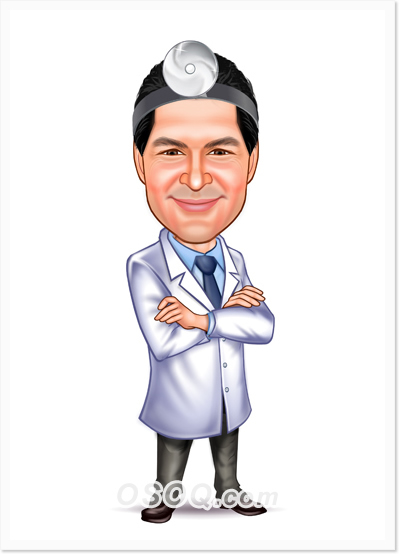 OphthalmologistA male doctor standing, smiling, wearing a headmirror.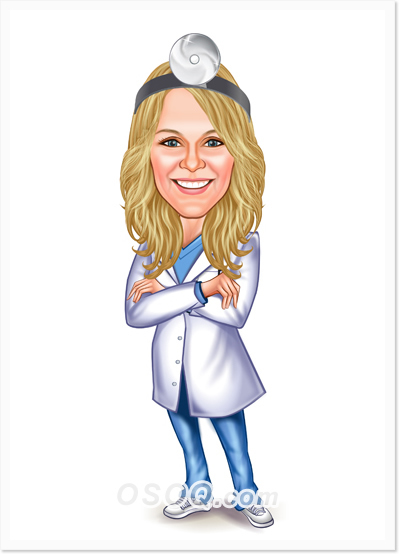 StomatologistA female doctor standing, smiling, wearing a headmirror.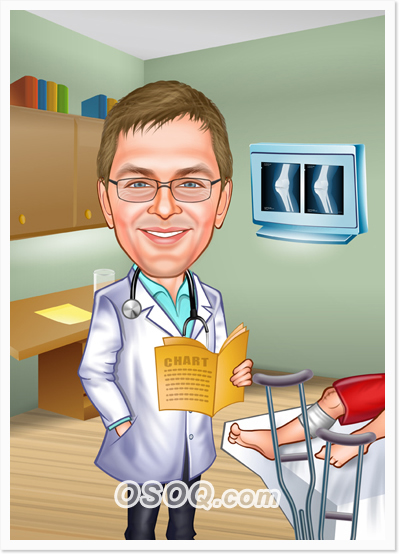 Orthopedist CaricatureStanding in the interrogation room, a patient laying beside.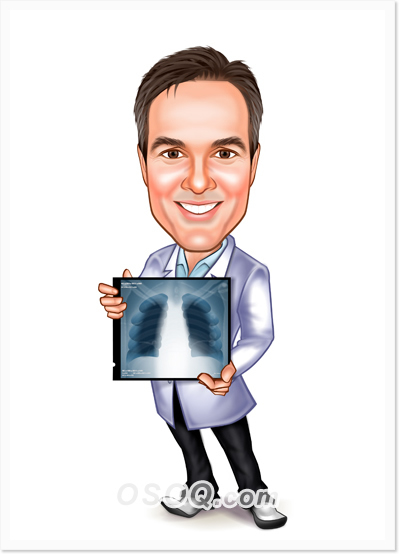 Medical Xray TechnologistsHolding an X-ray showing the patient's chest.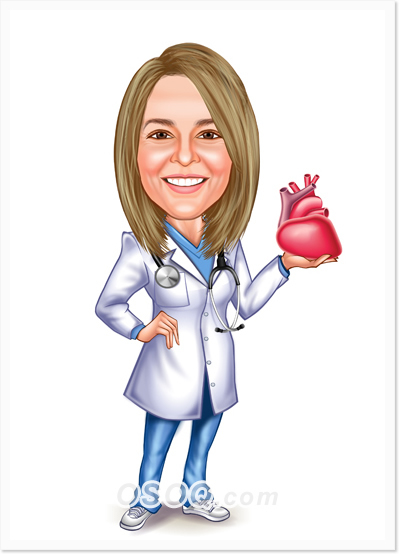 CardiologistStanding with a human heart model in hand.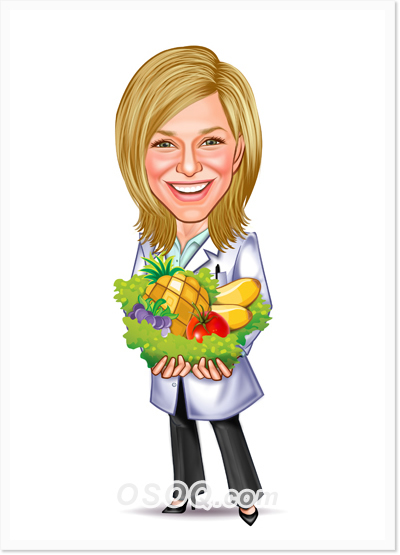 Dietitian CaricatureWith all kinds of fresh vegetables and fruits in hands.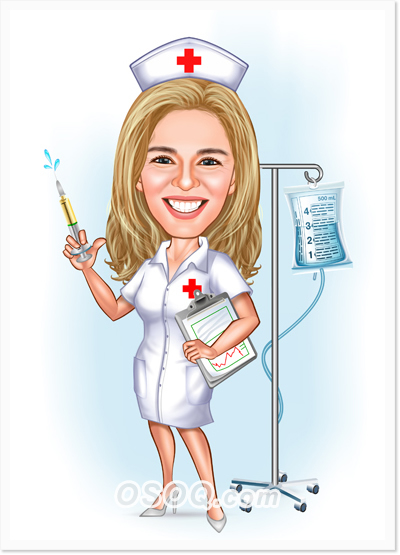 Nurse CaricatureWearing a nurse's suit, with a syringe in one hand.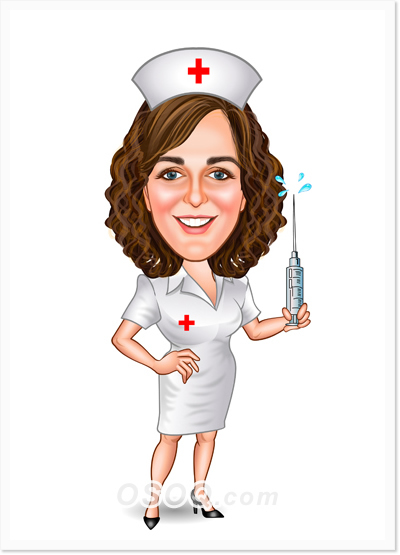 Medical Health AideWearing a nurse's and holding a needle for injection.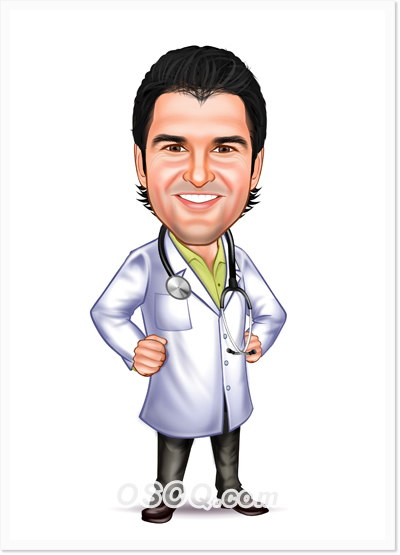 PediatricianStand and smile, put hands on his waist.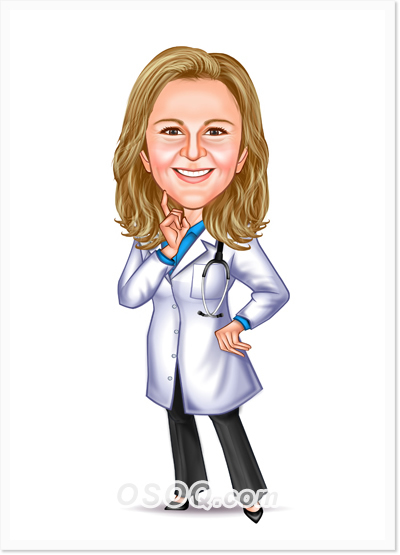 General PractitionerWearing a doctor's overalls, a stethoscope around neck.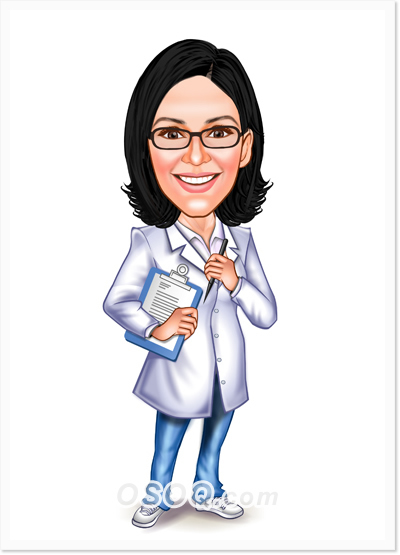 Chirurgeon CaricatureFemale doctor carrying a medical record check book.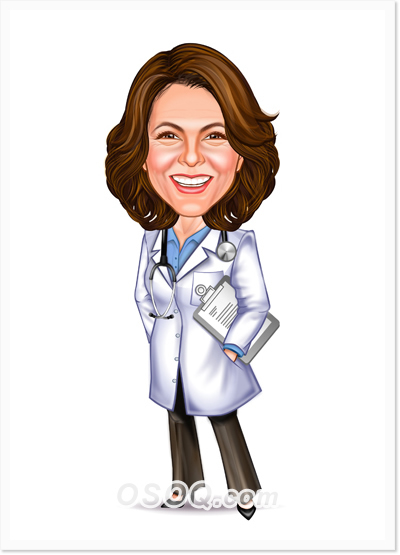 Medical Female DrDr wears a doctor's suit and holds a medical record book.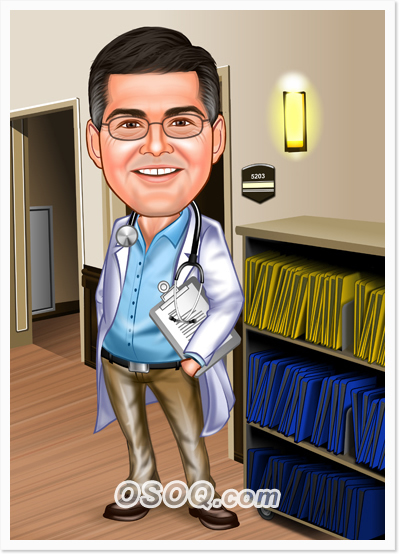 Medical Male DrStanding in front of the medical record cabinet.
Medical AnalystOne hand with a test tube, the other with a dropper.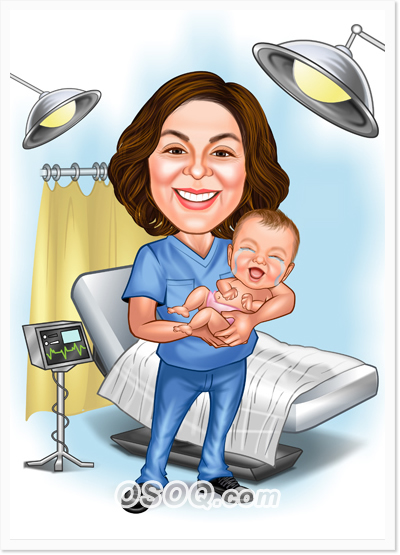 GynecologistIn the delivery room, holding a newborn baby in hands.
© Osoq.com | Medical Caricature